Hello,

Please check our next product Auctionawy 2012 demo online:



http://www.mewsoft.com/demo/auction/


Please browse and check, if you registered on our older demos you can login using the same demo account you created before.

everything is new to check and even old features redesigned.

Things to know about the new system, is Widget and Gadget based besides the template system, menus for everything, AUTO COMPLETE Ajax for the search input fields, AJAX username check on the register form, style.css for the whole site, all form fields replacements, dashboard homepage, slideshow gallery on the view items, browse items as listing, as gallery, and as shopping cart or summary and can add more custom listing view types, categories menus gadgets and you set the levels you want, styled image previewer.

NO Modules in the next version, all will be integrated in one complete product including banner system and mail system and all modules.

MORE... to come and to check


Please update your license if it is expired to be able to get this new product or you will have to order it as a new product.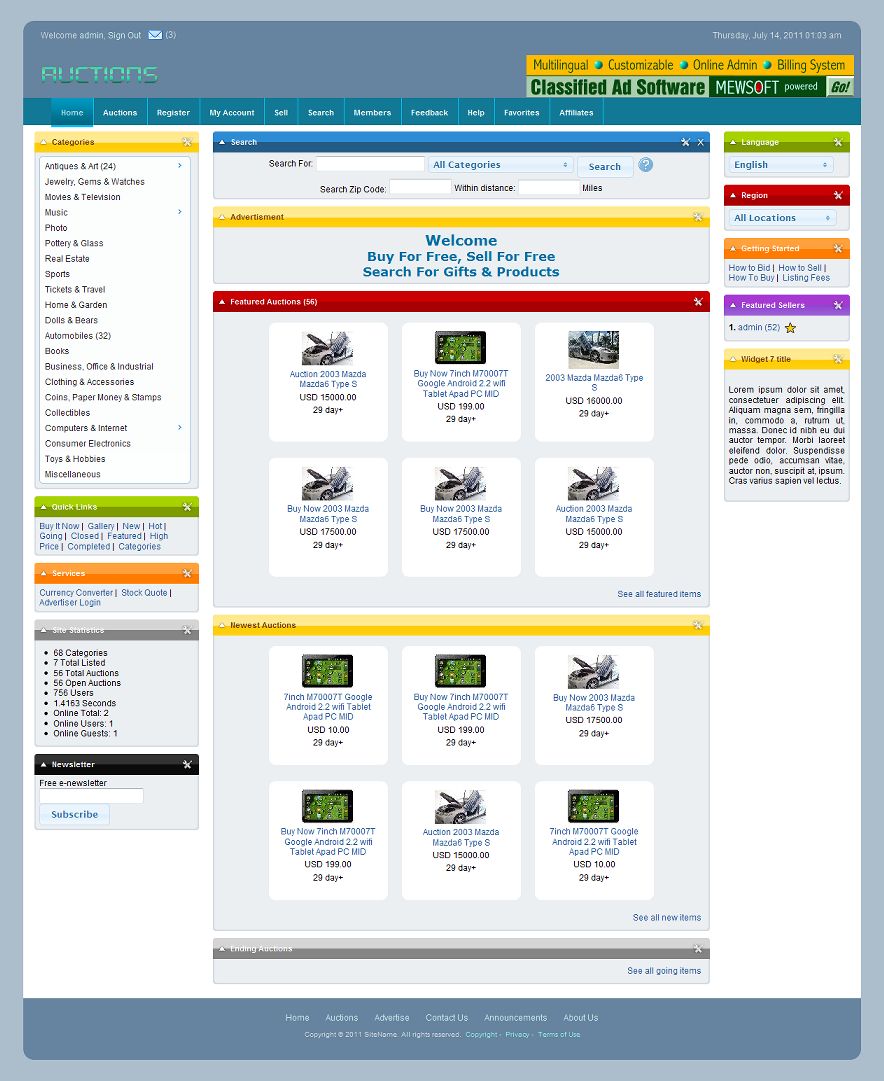 The new admin demo is closed currently.

Please email me directly any suggestions, opinions, features request, look and feel issues, bugs, messy pages, the page is designed on Windows 7 screen 1280x1024 so if you see it messy on other resolutions or systems please let me know and a screen shot will be more helpfull.

We are working a 24 hours on this new system so please let me know how to make you happy with our new products.